This past weekend, Melissa flew to Oklahoma City, Oklahoma, to attend the OstoMyFamily conference, hosted by Ostomy 2-1-1. There, she met with health care providers and other ostomates to obtain the training necessary to become a certified United Ostomy Association of America Visitor.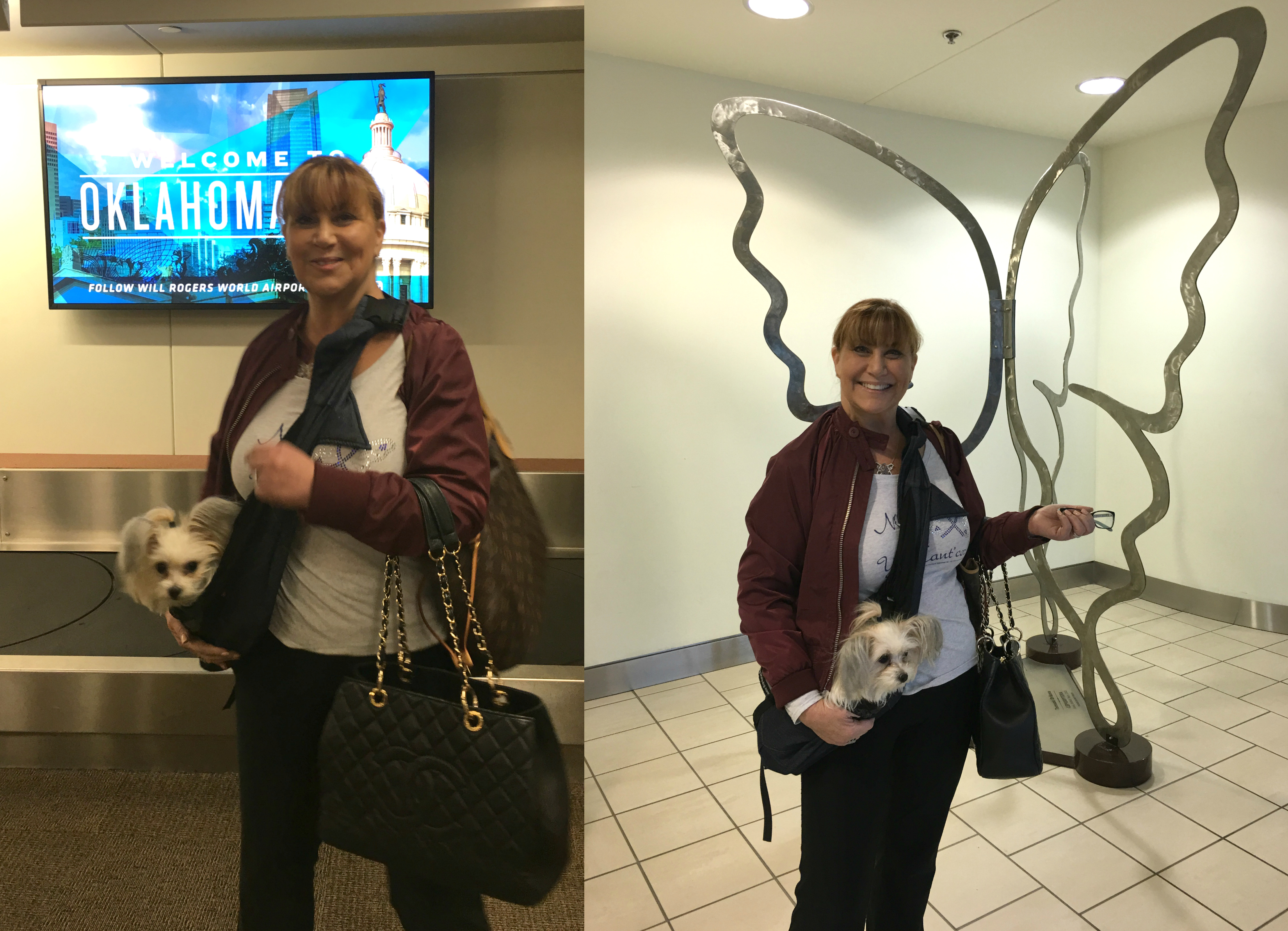 An ostomy visitor has a very specific job in the life of a new ostomate. While nurses and doctors are in charge of the health and recovery, it is difficult to fully understand something that you have never fully experienced. An ostomy visitor can aid in the well being of a patient by opening up to them with their own experiences and listening to their concerns. They are careful to not dispense any medical advice, but to act as a friendly, well educated, ear and help the patient to learn how to not only live with an ostomy, but to thrive.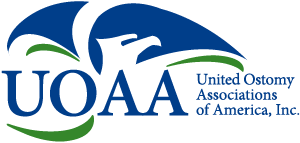 Melissa arrived on Oklahoma on Friday morning, giving her time to prepare for the first event…the UOAA Visitor training. The class went over the anatomy of the different kinds of ostomies, the current products on the market, and how to not overstep into the role of health care provider. They were taught visiting skills, how to help people make connections within the ostomy community, and how to help patients and their loved ones adjust to life with an ostomy. Afterwards, Melissa earner her certificate and will now be an official UOAA Visitor.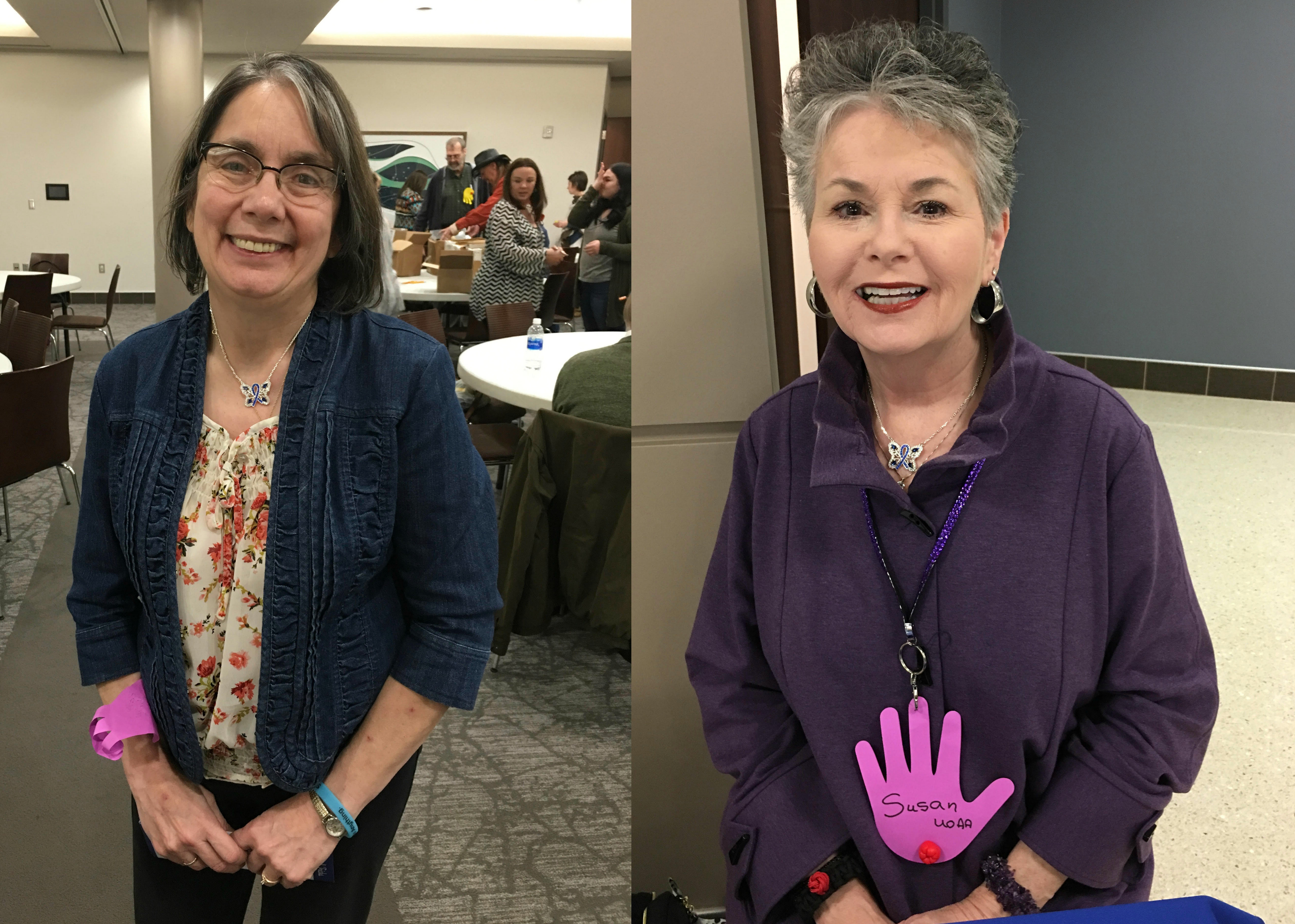 On the right is Ostomate and conference attendee Becky Southerland and on the left is UOAA president Susan Burns both wearing a blue No You Cant'cer butterfly.
That night, Melissa was invited to dinner with the Ostomy 2-1-1 president Deb Fox, UOAA president Susan Burns, and UOAA Leadership Advisory Board member Ival Seacrest. They shared their unique journeys toward becoming ostomates and how they have adapted since. They also discussed how their organizations will grow in the coming year and how they might be able to lend their talents and knowledge to each other.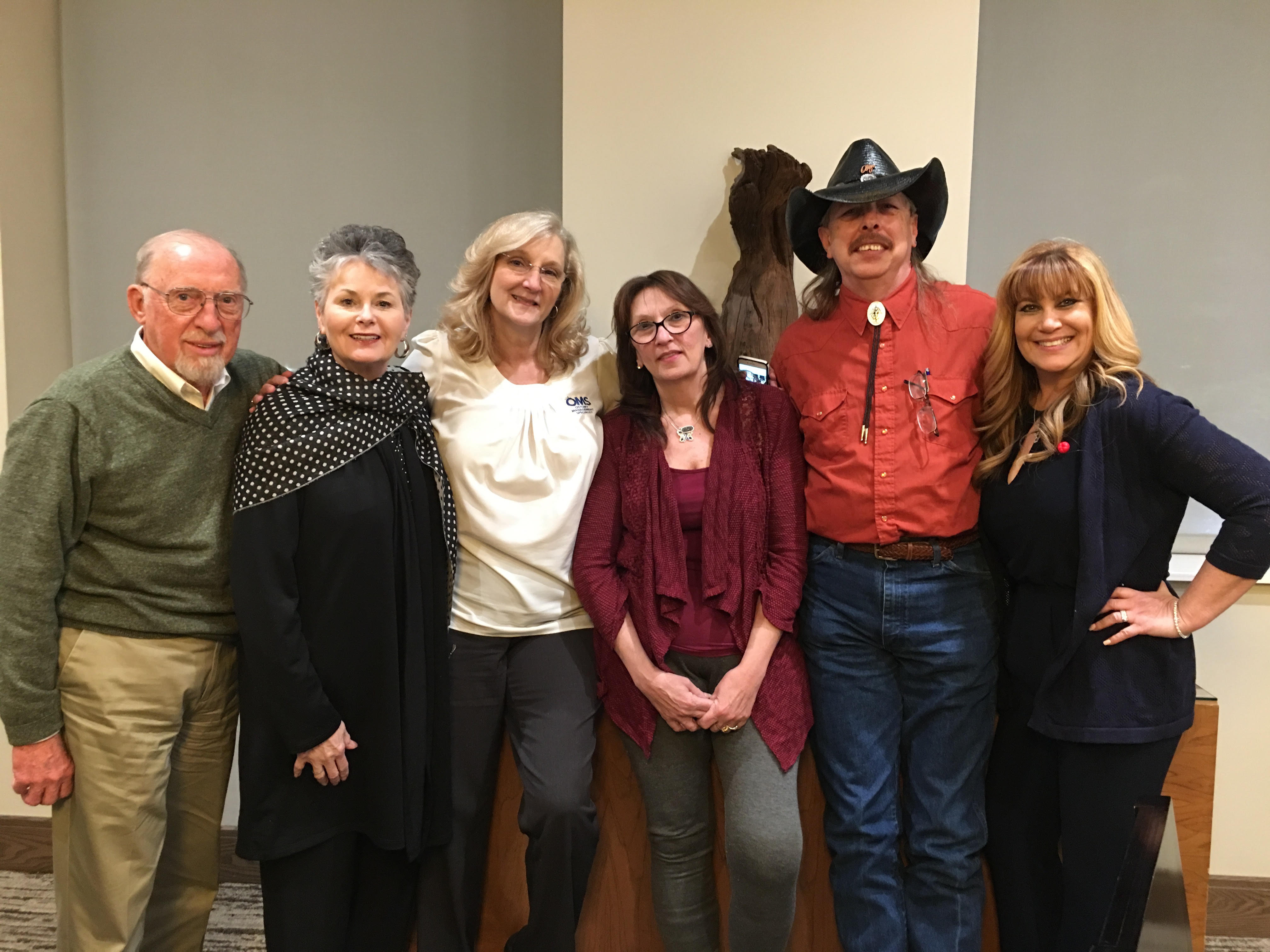 (right to left) Ivan Seacrest, Susan Burns, Joy Hooper, Deb Burns, Thomas, and Melissa.
Saturday had a more relaxed atmosphere, with the center being open for exhibits and lectures. Joy Hooper, who Melissa had the pleasure of meeting, is an ostomy wound specialist and demonstrated her Anatomical Apron, which shows how the stoma is brought through the different areas of the colon and small intestine and how that affects the surrounding organs. Several companies were in attendance, such as Hollister and Ostomy Secrets, who specializes in special, beautiful, underwear. The lectures gave her a chance to become better acquainted with the health side of the ostomy world.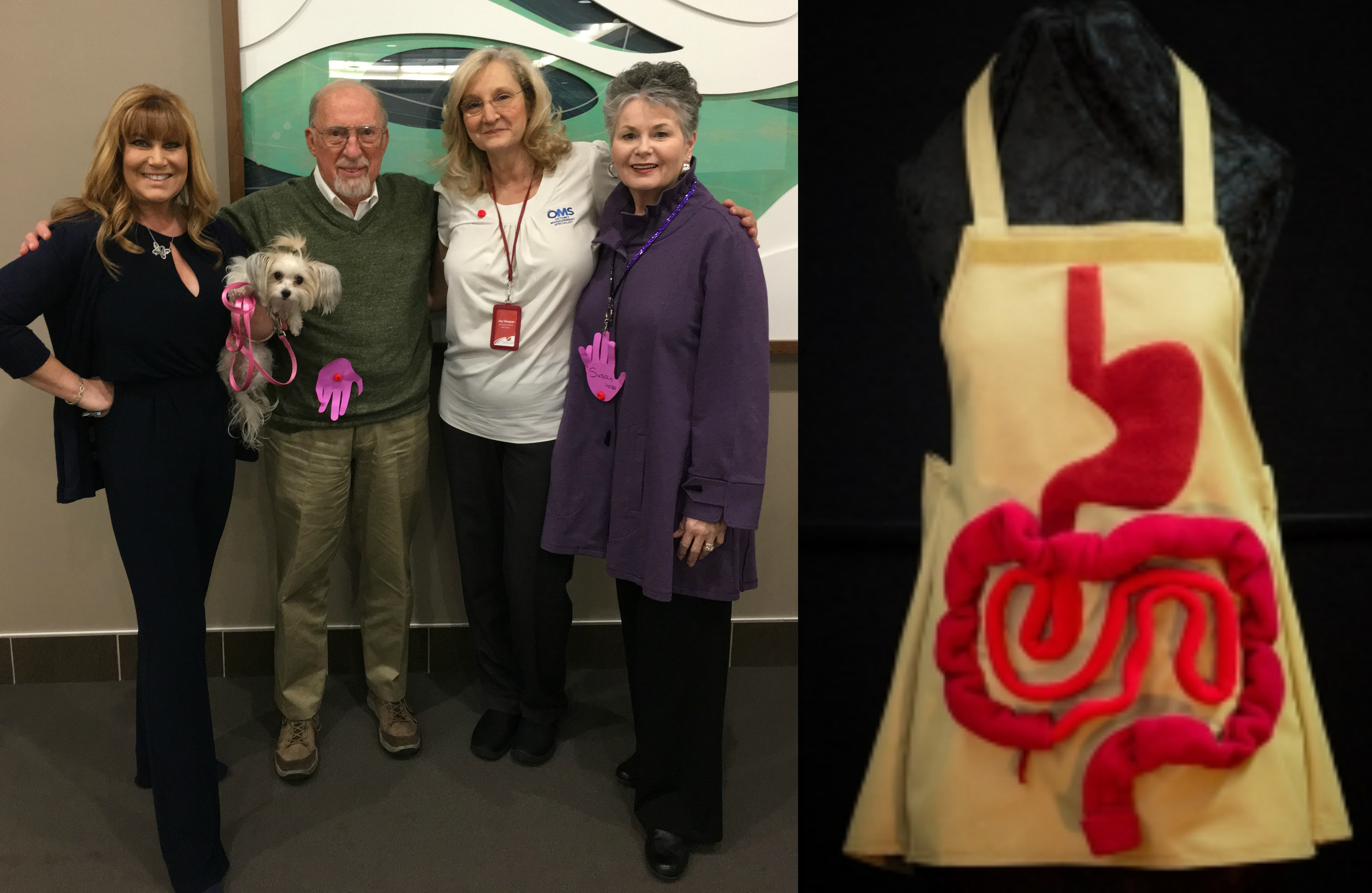 Melissa, Ival Seacrest, Joy Hooper, and Susan burns. Shown is also Hooper's Anatomy Apron.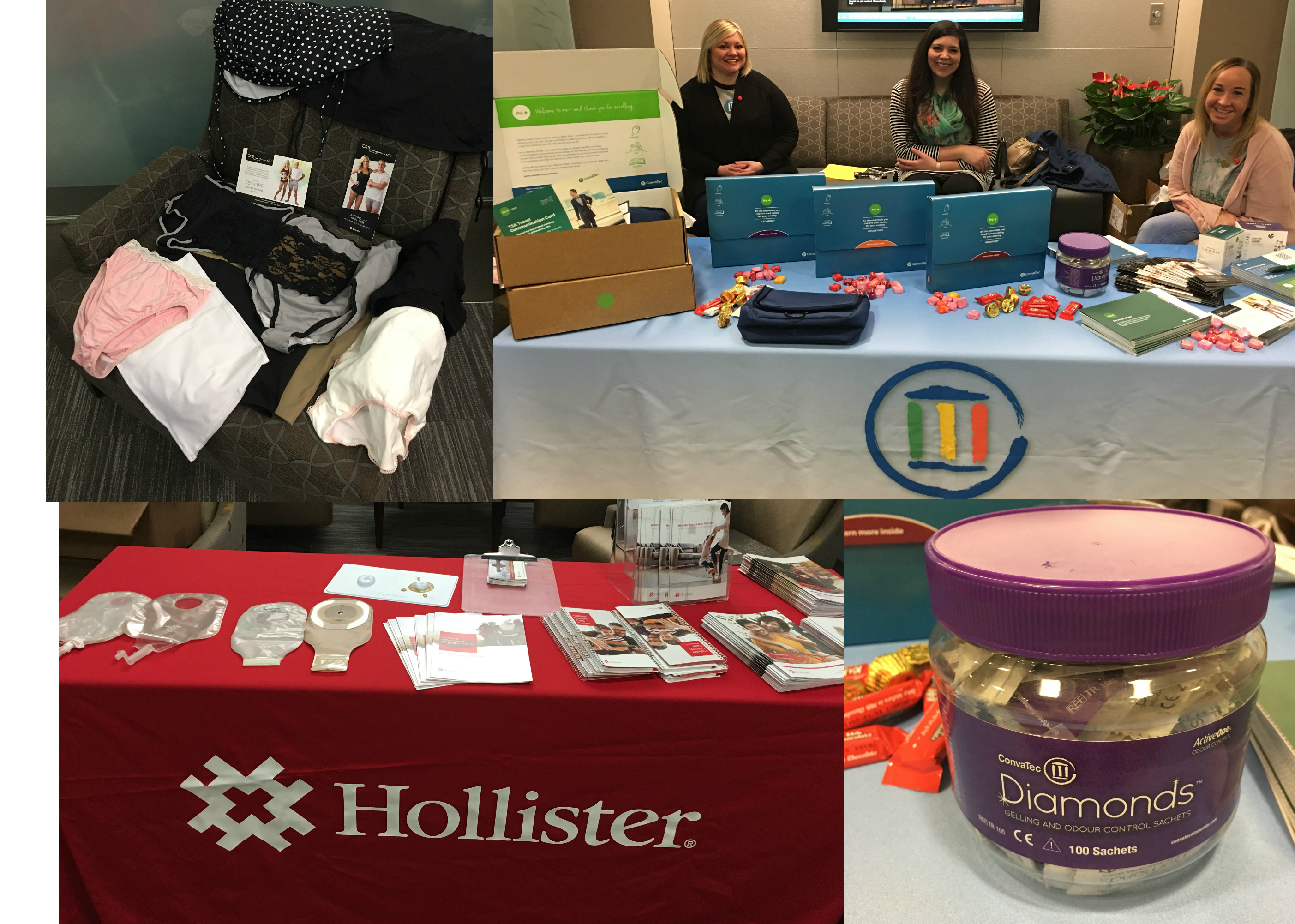 But the highlight of the day for Melissa is when she was given the honor of being able to sing the ballad version of No You Cant'cer. 
Melissa left the event feeling more at home in the ostomy community than ever before. She met many ostomates and was introduced to more products and tips that she hopes she will be able to share with all of you. Events such as the OstomyMyFamily conference gives people the ability to interact with other and open new doors, such as the UOAA Visitor certification.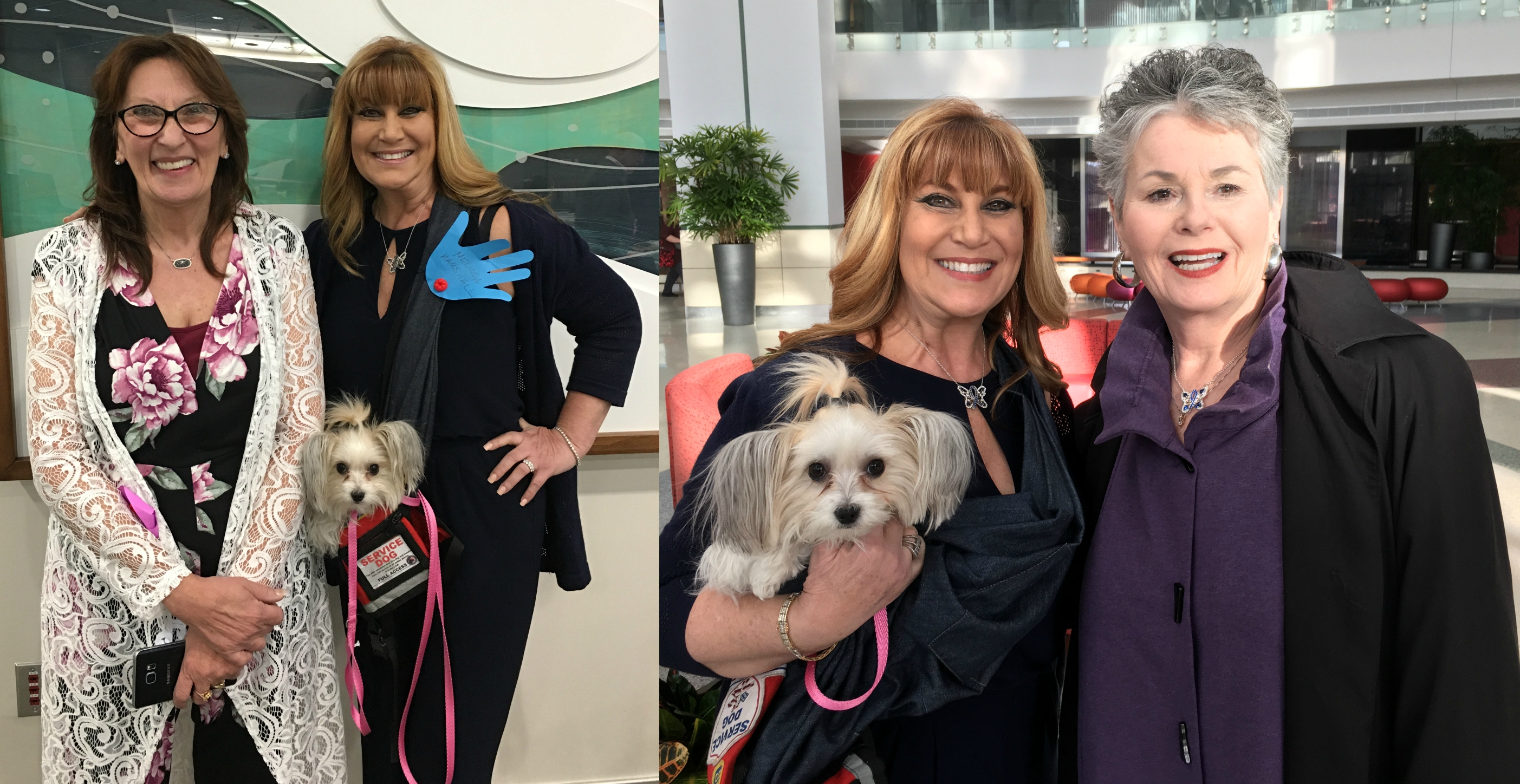 (L) Ostomy 2-1-1 president Deb Fox and Melissa. (R) Melissa with UOAA president Susan Burns.
As she embarks on this new role, with her new friends at UOAA and Ostomy 2-1-1, Melissa hopes that you will all come along on that journey.
Facebook.com/NoYouCantcer    
Twitter.com/NoYouCantcer    
Instagram @Noyoucantcerfoundation    
Email: Noyoucantcer.Melissa@aol   
Phone: (609) 464-4647