It seems as though everyone enjoyed reading LTC(R) Justin Blum's story last tuesday, which you can read HERE. So today we're bringing another special guest, Louise Hunt. Louise is a British ostomate who has chronicled her life, IBD struggles, current health, and living with an ostomy, all on her blog Young Crohns. She's been kind enough to answer a few questions about what led her to become an ostomate and how the ostomy is talked about in England. Over time, we've grown to see that some of the most helpful ostomy products come from there and the conversation is more welcoming and less clinical. They speak openly and we're pleased to have some of Louise's positivity on our page.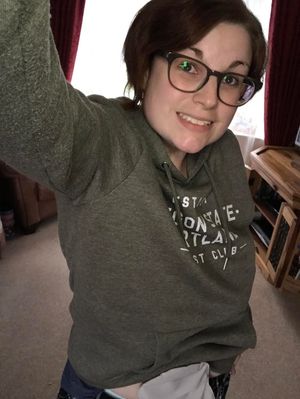 Please tell us a little about the journey that led you to receive an ostomy bag? 
I had a right hemicoloectomy for a stricture in my terminal ilieum in May of 2016, but never really recovered from it. I had a huge flare up of my IBD, and when it was investigated, they found my colon was bleeding, deeply ulcered and practically disintegrating. I was on a liquid NG feed which quickly moved to a PICC line of TPN feed before and after my ostomy surgery in August of 2013.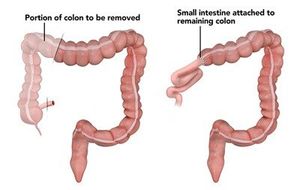 Before you received your Crohn's related ileostomy, what did you know, if anything, about ostomies? 
I had my first surgery explained that a stoma would be created in 5% of patients. I was scared of having a stoma, but I researched so that I would feel comfortable if I ended up with one. Before surgery was an option, I was honesty scared I would be so sick that I would need a stoma. But I got sicker, I got frustrated of being tied to the bathroom, of my life being controlled by my disease, and being punished when I was doing too much and trying to live a normal life. When, in reality, my stoma has freed me so damn much. 
What did you wish you knew before your surgery? 
Just how normal life would be after surgery!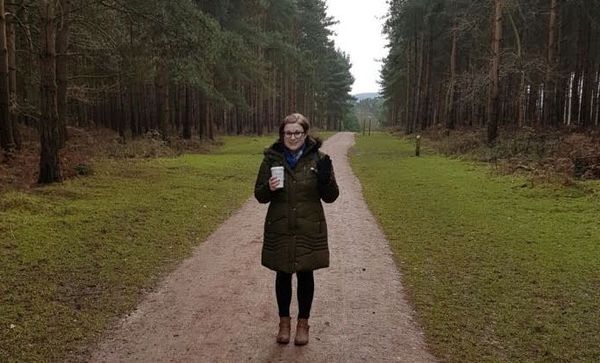 Were there any items that you found helpful in your post-surgery recovery? 
I found all the literature from Coloplast very helpful. Also Ostomy Powder – it saved my sore skin on numerous times when I wasn't sure what was going wrong.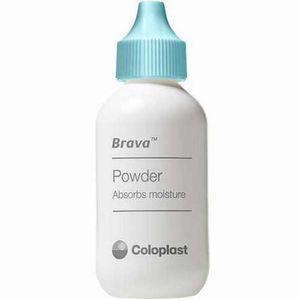 What surprised you most about having an ostomy once your recovered? 
Just how many people have one (or know of someone who has one) when I disclose mine. 
Did you have a support or post-care nurse to aid you during that time? 
I've had contact with my SCN since my surgery and she was amazingly patient and encouraging. 
Are you a member of a support group? If so, how have they helped you in your process? 
I have a lot of online and social media contact with support groups and other ostomates; we support, encourage and education each other. Its wonderful; one of my favourite parts of my ostomy life.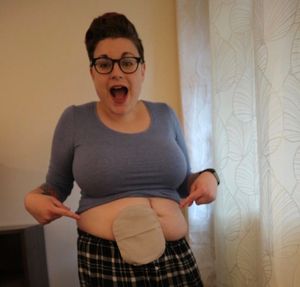 Many ostomates name their stoma. Does yours have a name? If so, what is it? 
Mine is called Pricilla. She was a bit of a drama queen when she first came along – no output for ages then everything in one go. And she'd ALWAYS poop on my SCN when she was changing my bag in those early days. It's nice to have a chat with a named entity when you're alone doing your bag change! 
It seems that there are many vocal British ostomates who freely share their stories with an openness not normally seen in America. In your opinion, is it more discussed in your country? 
I find us Brits with ostomies realize that POO IS TABOO and that barrier needs to broken down. Having an ostomy – explaining its function and how it is part of my life – is a strong and open step towards this. I talk about my stoma like its normal because despite being a recent ostomate; it now feels normal and I would not go back. It's a risk I don't want to take and it's not worth my current happiness.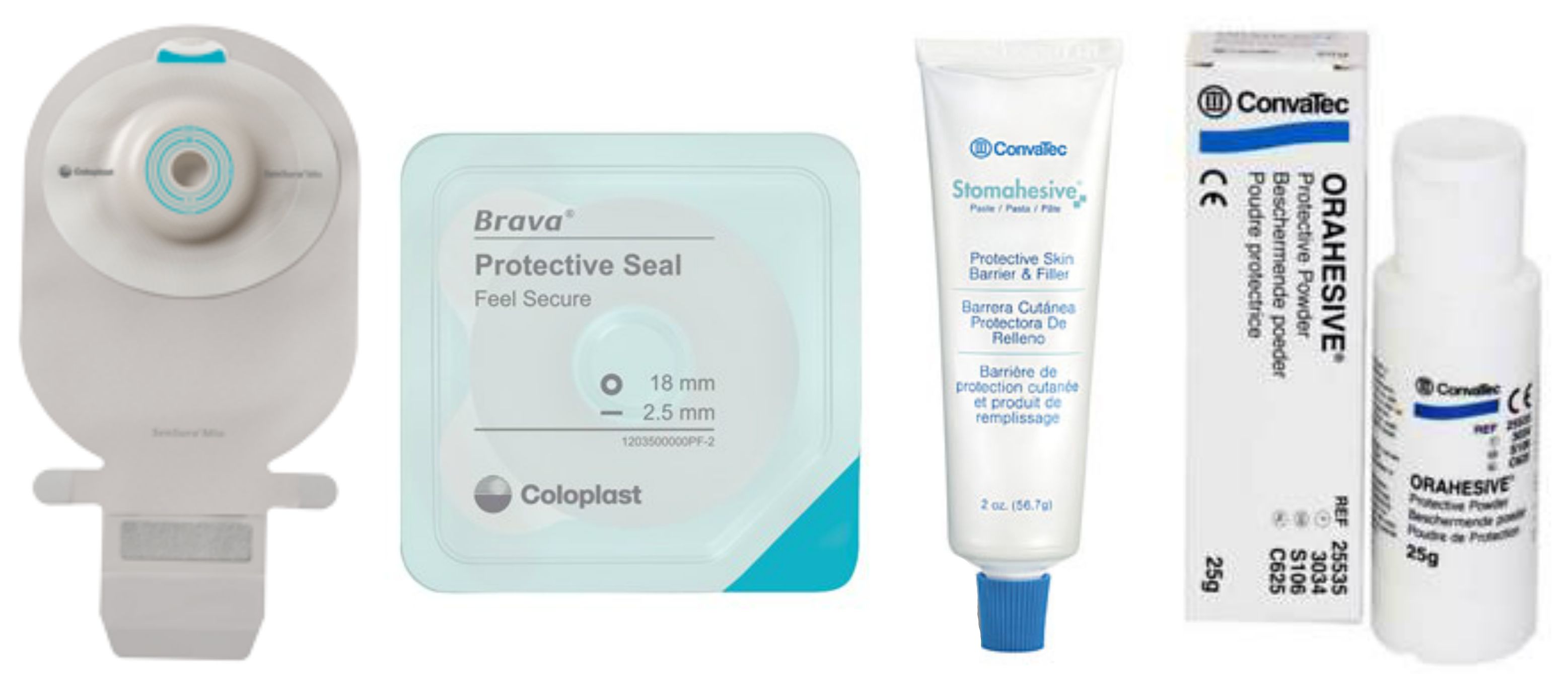 What are your favorite ostomy products? 
Coloplast Sensura Mio, Brava Protective Seal,and Stomahesive paste and Orahesive Powder from Convatec! 
What do you wish more people understood about having an ostomy? 
That it literally saves lives. It might not a choice for people, but it's a game changer. And I have never been more proud of my body – when it was reddened with IBD in flare ups, I would feel like a failure because my body did not work. Now it does! And I can see a part of my anatomy on a daily basis, hanging out of my belly. 
What is the process of receiving new ostomy products like for you?
I've always had excellent access to the products I need. Sometimes my prescription gets delayed, but I always have supplies, just in case. And as the patient, I know that if I didn't get something I needed, I have the right and ability to speak up and be heard. 

To learn more about Louise and follow her journey, visit her blog Young Crohns HERE or follow her on Twitter HERE and read all her fabulous posts about living and thriving with her ostomy. Having her share helps to show all American ostomates, and others around the world, see how those living in England view their appliance and their life with an ostomy. We look forward to seeing where Louise's journey takes her.
If you, or someone you love, has an ostomy and would like to share your story, please reach out! We'd love to have you.