A performer shines brighter and better than ever By Charles Redner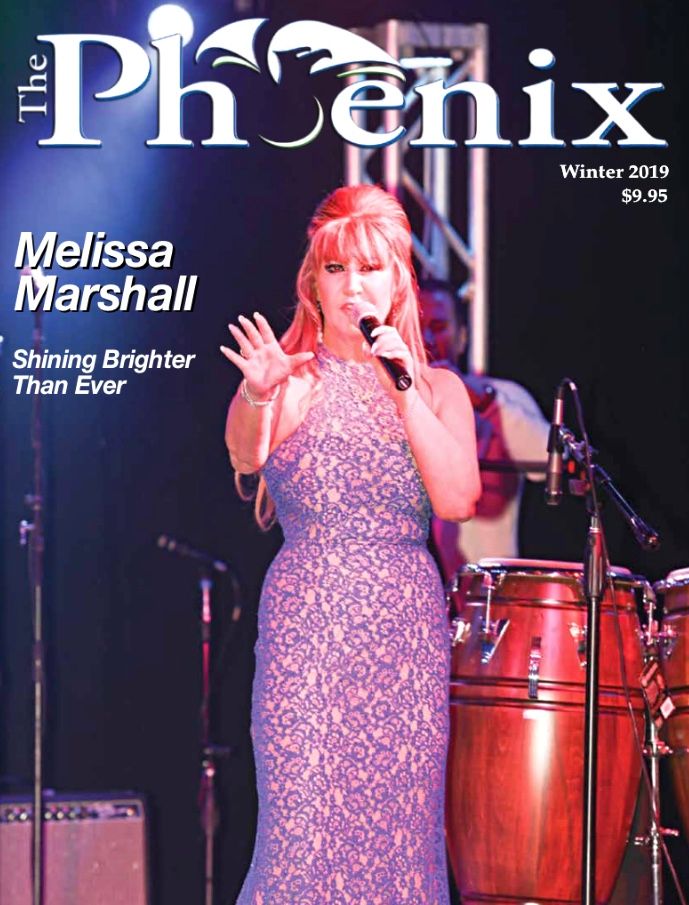 Softly, but firmly, the gastroenterologist spoke, "Your hips will have to wait."  The patient, a   singer, songwriter  and  dancer, pleaded, "But my hips can't wait! The orthopedic surgeon said I have bone-on-bone. My act has been favorably compared with Charo's. I need to dance." Pulling her seat up close to Melissa Marshall, nearly touching nose to nose, the physician gravely stated, "You have to put off hip surgery. This is a case of life and death. You have a very large mass low down sitting on your sphincter muscles." 
Master Music Classes 
Picture a young girl who dreamed of a life of music and performing. Now envision that girl backstage at the fabulous Diplomat Hotel in Miami Beach, where the most famous singing idols of the 1970s performed nightly. Teenage Melissa Marshall stood a mere 20 feet from Frank Sinatra belting out "New York, New York," followed a week later by Sammy Davis, Jr. blasting his version of "Birth of the Blues." Subsequent weeks brought Aretha Franklin, Diana Ross, Burt Bacharach, and an unending schedule of superstars to grace that same stage to sing their classic hits. 
Melissa not only enjoyed their music, but surreptitiously attended a private master class just by listening and watching how each star practiced their craft and "worked" the audience.  She learned how to breathe properly, how to phrase lyrics, when and how to share the stage with an orchestra. She observed what worked and what didn't. She learned what to say when a song tanked and what to do when one blew the roof off. By the time she started at the University of Miami where she majored in jazz-vocal music, she found herself already well prepared for a singing career. 
Sure enough, shortly after finishing school, Melissa formed her own band, aptly named, The Marshall Arts Band and launched her career. The seven-piece band played the Sheraton and Marriott circuit between Texas and Illinois.  In 1986, a big break catapulted Melissa and the band, by invitation only, to Atlantic City casinos where she would perform at two or three casinos every day during the city's boom years.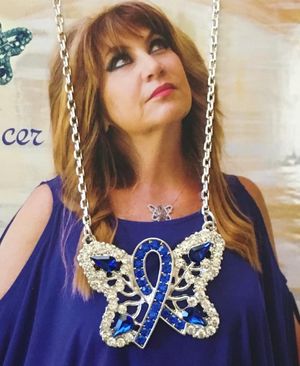 First Signs and Symptoms 
Around 2010 Melissa suffered hip pain for the first time. In 2012 she experienced rectal bleeding but passed it off as an aging issue or related to her hip difficulty. She cut back on her hectic performance schedule. She told no one about the bleeding.  A year later, during an examination prior to hip surgery, she learned the hard fact that she had a tumor. "I was shocked," recalls Marshall.  Mixed emotions tumbled all together. "I didn't know my capacity to be so strong. I'm not going to lie; I had my very down moments."  However, she says, "My girl-friends were so very stout.  At the   beginning  we   went   out   for a girl's night.  We laughed and cried in the hotel room.  It was an unbelievable bonding experience." 
Melissa immediately scheduled an appointment with a gastroenterologist who performed a nearly three-hour colonoscopy which is normally a 30-minute procedure. "The doctor cut away a large portion of the tumor because if she hadn't, within a short time, it would have occluded my colon and possibly gone septic.  I could have died," Marshall said. A few days later she learned the tumor was malignant. Melissa's world froze in place. She had to wait six agonizing weeks to allow her body to heal from the first surgical procedure before under-going the next operation. 
This news challenged life as she knew it. A somber time followed when she evaluated what was important and what wasn't. She had to endure the trauma of surviving a life-threatening cancer rather than worry about the next singing gig. The colorectal surgeon held out hope that Melissa could have her intestines reconnected after ostomy surgery, but such wouldn't be the case.  Her ostomy would be permanent.  It  was a  life-altering crossroad. "I didn't know if I'd ever sing again," Marshall admits.  
Three days after ostomy surgery, Melissa's bad-news blitz continued – her cancer had spread. It would require chemotherapy and radiation. She quickly arrived at her physical and emotional cellar. How would she respond? Thirteen days later she received a partial answer while being driven  home  from the  hospital.  Melissa experienced a vision. 
Vision of Transformation 
Dancing before her eyes, nearly within reach, was the common symbol of transformation, a butterfly.  Its body was a loop of ribbon, the international symbol for cancer awareness. The wings were glittering jewelry.  
"As soon as I arrived home, I rushed to my table and drew the image. I called a jeweler to craft my design," Marshall recounts. A few days later lyrics to a new song floated    into    her   conscious-ness: "No You Cant'cer." She contacted her keyboard player and set her words to original music.    Delighted   with    the    effort, she wondered if she'd ever be able to perform it. A few months later, she wore the first butterfly necklace.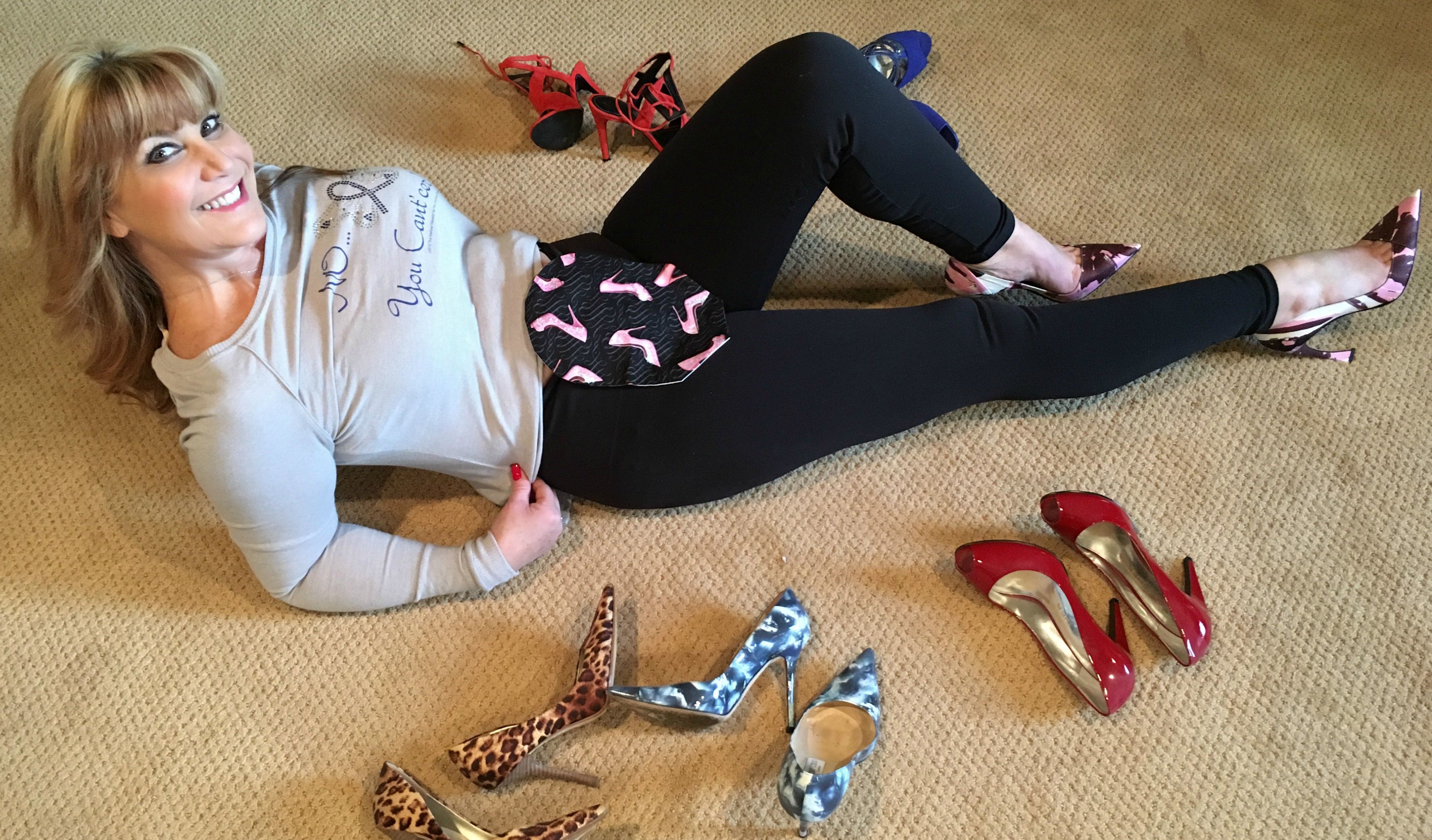 A Foundation Is Born 
She received so many compliments and requests for the necklace, she initiated a project to find a means to affordably mass produce it. After eighteen months, she finally felt strong enough to go into the studio and record the song. With so many requests for the CD and necklace, Melissa incorporated a new charity, the No You Cant'cer Foundation. 
Without much thought or planning, Melissa established the foundation and generated revenues from the sale of necklaces and CDs.  She also discovered she had a massive platform to advance the cause of ostomy and cancer awareness. She wrote, designed, and printed an information trifold, "It's in the Bag," which is   distributed   free  to   medical   facilities. So many positive activities left little room in her life for negativity.  
Melissa muses, "Is it possible to say that cancer and the required surgery became the best thing to have happened to me?" A question that needs no definitive answer.  A new world of possibilities had opened for her, a world where ego gratification and monetary gains lost importance. 
Now Serving Others 
Now    cancer   free, Melissa    subscribes to the philosophy that weare placed on this earth to serve others.  Melissa sought out a United Ostomy Associations of America support group.  There, she learned that educational needs are many and is attempting to fill them.  As an advocate, she passed the UOAA Visitor Accreditation course.  She has gone even further by attending and graduating "Wild on Wounds," a hospital-sponsored course that enables her to counsel and advise ostomates. 
In recognition of her efforts, she   won  the   prestigious   2017 "Hero of Hope" award given by the Academy of Oncology Nurses & Patient Navigators in partnership   with  Conquer   Magazine. She accepted the post of social host for the UOAA 2019 National Conference   where, in  addition   to   planning  many   events, she   performed both of her original songs, "No   You   Cant'cer" and "UOAA Freedom." 
Melissa   wants   to  diminish   the stigma attached to ostomy surgery.   She   would  like   emergency ostomy provisions available at stadium aid stations and added to emergency vehicle supplies.  She wants to alleviate or at least diminish fear for those about to become ostomates.  In view of her accomplishments to date, perhaps it wouldn't be wise to bet against her achieving these lofty goals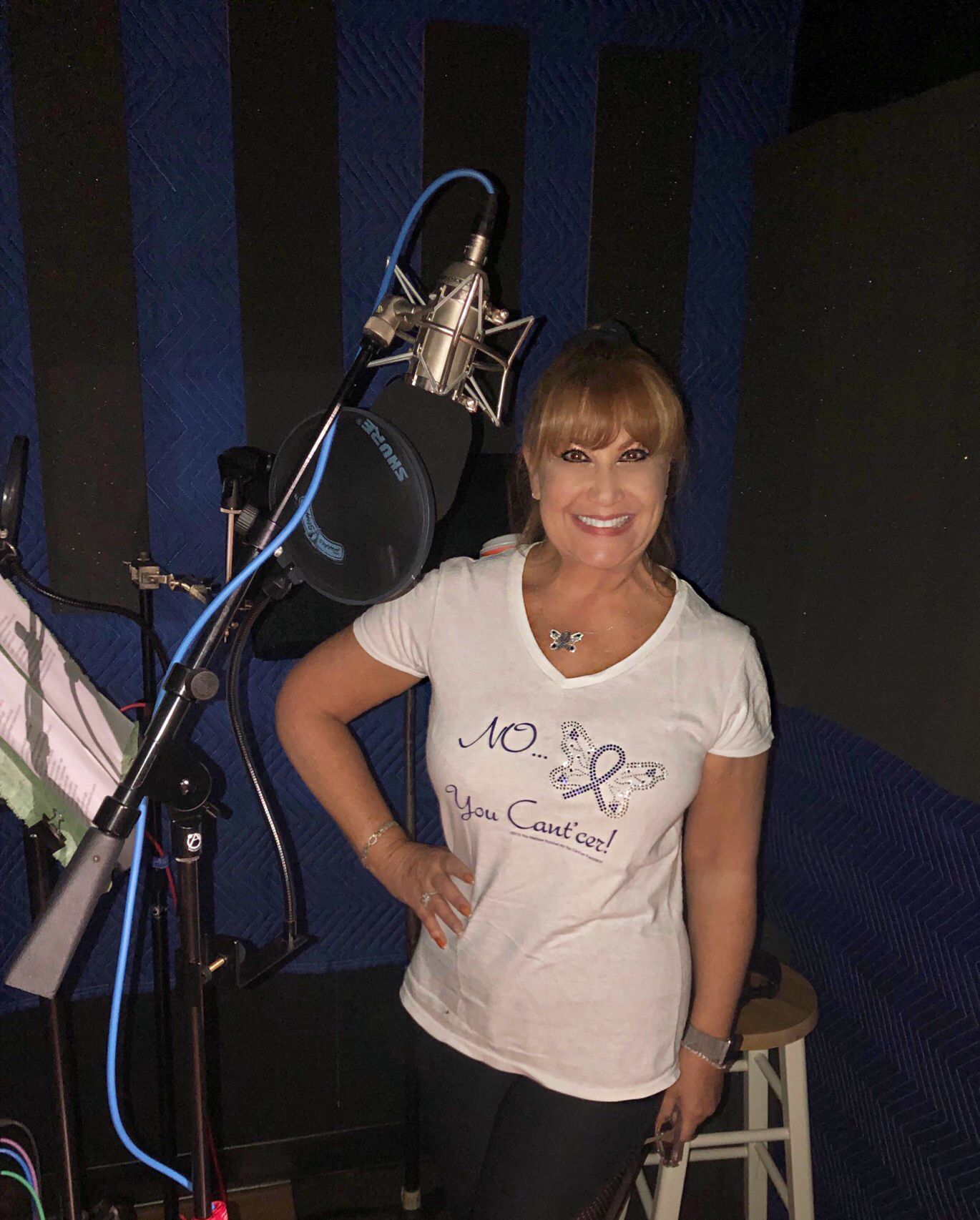 To order your own copy of the winter edition of The Phoenix Magazine, click HERE