Today, Melissa will be addressing some of the most commonly asked questions she gets on the blog. Hopefully, it will answer some of yours, as well.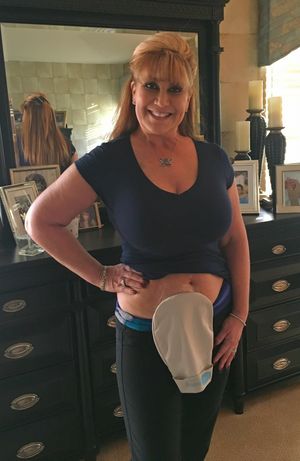 1. What surprised you the most about having an ostomy? 
The first thing that I noticed was the amazing way our bodies actually work. The capacity to break down the foods we eat and the process our digestion system goes through is truly a miracle. It's a constant force inside our bodies to keep us moving and living. The only difference is that we have an ostomy and our waste is released into our life-saving appliance, our ostomy bags, instead of through our rectums. 
2. What foods in your diet did you have to cut out after you received it? 
When you first receive your ostomy, even though you could have an ileostomy as opposed to a colostomy, you start with a bland diet. Liquids first, then some toast, broth or yogurt, cottage cheese, jello ect. For colostomy recipients, they are allowed small amounts of fresh fruits and vegetables, proteins and carbohydrates. But for the ileostomate, it is a much more delicate dance. Usually, it is advised to avoid raw vegetables, especially those that have a stringy consistency such as celery or asparagus. No broccoli, carrots, no vegetables with a skin, absolutely no seeds, nuts, or pits. The stomach does not have the ability to breakdown the composition quickly enough before it is expelled into your small intestine, and it is there that you could suffer an obstruction. This could quite easily send you to the hospital with a medical emergency. But the diet as a whole varies from person to person, so it is up to you, and your medical team, to find out what works for your body. 
Melissa and some of her support group members and the WOCN.
3. What's your favorite part about the ostomy community? 
Definitely the openness and welcoming feel of the ostomy group. All questions and problems are on the table to be discussed and everything you talk about stays in that room. But once you are with people that are experiencing the same pitfalls or achievements you are, you realize your going to be fine. And now have new friends you might never have had the possibility of meeting. And most importantly, the groups are usually run by WOCN, or wound care ostomy nurses, that know everything ostomy from A to Z . 
4. Has the way you dressed changed after receiving your ostomy? 
I am able to wear predominantly the same clothes as before, although some considerations must be taken into account. I have had to increase the waist size of my jeans so that the firmer part of where the belts lay aren't pressing directly on my stoma. I have had several leaks due to not realizing this was the problem, so I've just simply adjusted and made slight changes no one else would know about but me. The ostomy bag is a stealthy accessory that isn't obvious under your clothes. I've had plenty people try to look me up and down and try to see if they can detect a lump. But my advice is to always be prepared and have your ostomy supplies with you in case of a mishap and a change of undies. Better safe than soiled.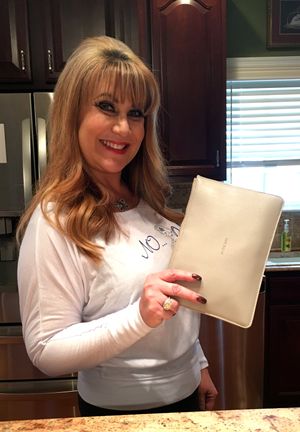 Melissa and her bag of supplies.
5. You recently became a certified ostomy visitor. What will you do with your certification? 
Now that I am a Certified Visitor, I can help a patient with their pre-op questions and fears, talk to them while they are hospitalized, and also see them at home, while they adjust to their new appliance. My job is to listen to them and help to answer their question with the aid of my experiences and tips that I've learned along the way. It is my job to help them see that they will still have a full and happy life.
Do you have any questions? If you do, comment below and Melissa will be more than happy to help.
Facebook.com/NoYouCantcer     
Twitter.com/NoYouCantcer     
Instagram @Noyoucantcerfoundation     
Email: Noyoucantcer.Melissa@aol    
Phone: (609) 464-4647