One thing no one expects about cancer is that it may very well happen to them. People know cousins, coworkers, grandparents, neighbors, and friends that get diagnosed with the "Big C", but never think that their doctor will welcome them into the consultation room to give them the same talk. Cancer is something that everyone knows will touch their lives in some way, but never directly.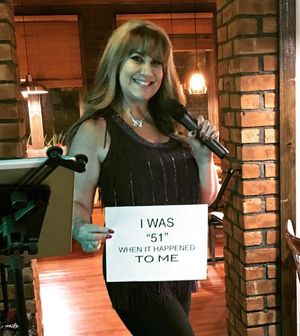 When I was diagnosed with stage III colorectal cancer, it was a complete shock. Now that I can recognize the signs and symptoms I can see how I could have seen it for what it was, but back then, I was totally unprepared. There was so much more I wanted to do with my life and I thought that in that doctor's consultation room, I was seeing all the items on my bucket list fly away, leaving me with nothing more than the promise of chemo and radiation.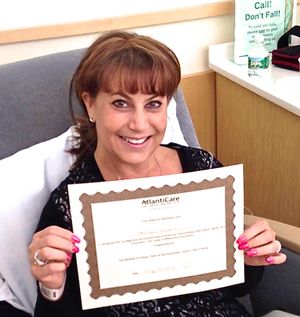 But as I write this, cancer-free and as a permanent ostomate, I want to talk about how my bucket list wasn't gone at all, it was just adjusted into something new. The first part of this list are the things I accomplished and learned during treatment that I never expected, things that I thought I would never be able to experience. 
I wrote and recorded my first original piece of music in years, No You Cant'cer 
I learned how to love myself for more than just my body or looks 
I gained the confidence to speak up for my health and what I wanted out of treatment 
I designed my butterfly necklace as a symbol of hope 
I became a grandmother for the first time, showing me that life always finds a way to go on 
I learned how to dress for my ostomy and appreciate it for the life-saving appliance that it is the ostomy bag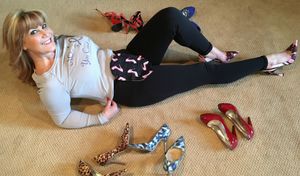 When I was finally given a clean bill of health, I was faced with a new challenge; what to do with my second chance at life?
I decided to create the No You Cant'cer Foundation and use my voice, figuratively and literally, to raise awareness 
I traveled to China 
I held the first annual No You Cant'cer Night of Stars to benefit colorectal cancer and ostomy awareness
I was made the 2017 Hero of Hope by Conquer Magazine and the AONN+ 
I retook the stage, resuming my musical career 
I became a permanent ostomate to better my quality of life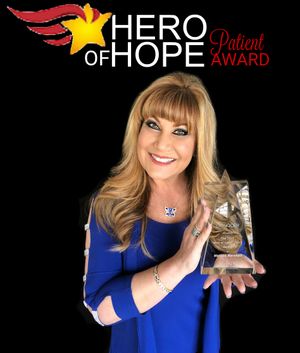 Now what's on my bucket list? 
Lower colorectal cancer statistics. With 1 in 20 people being diagnosed in their lifetime and 50,630 expected to die of it in 2018, these numbers are just too high. You need to learn your family health history, talk to your doctor, and get screened regularly. 
Expand the No You Cant'cer butterfly necklace line to include more colors so everyone can show their support for whatever cause they believe in 
Travel more learn about other cultures and how they deal with such things as colorectal cancer and ostomy bags. For example, many wonderful products and ostomy lifestyle bloggers come from England. 
Get the It's in the Bag pamphlets placed in even more offices and hospitals 
Not let anything stop me from truly living and to not sweat the small stuff, because you never know what may come.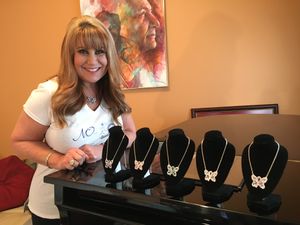 Cancer can happen to anyone at any time in their life. There are colorectal cancer patients in their fifties, sixties, seventies…and even in their early twenties. Cancer does not pick and choose, nor does it discriminate. You can do everything "right" and still be diagnosed, no matter how healthily you eat or how much you exercise. The only things you can do is learn your health history, have an open dialogue with your doctor, and get screened. 
Tell me, what's on your bucket list?