Recently, Melissa had the pleasure of reviewing two new products from Stomagienics, the StomaGenie and the StomaPress. They promise a smoother, easier, and more seamless ostomy bag application. She had met the lovely Stomagienics representatives at the WOCN conference in Philadelphia last June and they sent her their official starter kit. Now, she'd like to share her findings with you.
Easy to use, Melissa found the StomaGenie and StomaPress beneficial for promoting parastomal skin health. As she's been traveling, she's been having some trouble with irritation. But the correct alignment of her ostomy bag had made a world of difference the past week in allowing the skin to heal. The StomaGenie, which is disposable and lined with absorbent components that stop any mess, fits snugly around the stoma, allowing you to "crust" and apply any medications to the parastomal skin. Then, you line your ostomy bag up on the StomaGenie and use the StomaPress to perfectly apply your bag with a smooth finish.
The only unfavorable comment she had about these products is that the StomaPress, which was created with two interlocking pieces, was not connecting properly. The two pieces continually fell apart to begin with, but an application of medical grade tape along the seams made for a simple fix that attached the StomaPress pieces for use.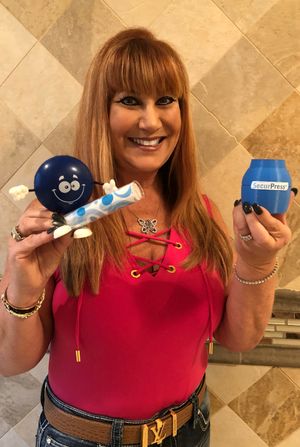 Using this kit by Stomagienics is a simple process and your products may be completely covered by your insurance, including Medicare B. All you need to do is click the link HERE and visit their prescription requirement to get started and see what steps you need to take. Then you order one of their sizing templates to get the perfect fit for your StomaGenie. Getting the StomaGenie perfectly sized is a very important part of this process and you should not use guess work. Once you know your size, you're free to order your starter kit, which includes five StomaGenies and one StomaPress. If you don't have insurance, or simply want to purchase the starter kit for only $29.95, click HERE!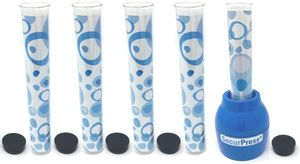 Interested in following them on social media? You can "like" their Facebook page HERE or follow them on Twitter HERE.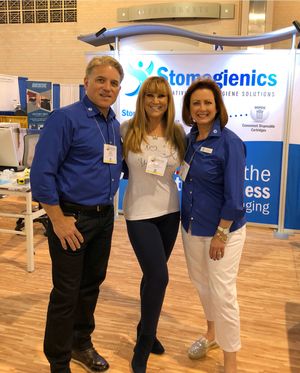 Facebook.com/NoYouCantcer 
Twitter.com/NoYouCantcer 
Instagram @Noyoucantcerfoundation 
Email: Noyoucantcer.Melissa@aol 
Phone: (609) 464-4647