The New Year is for new experiences and Melissa has just embarked on an exciting journey that she can't want to tell everyone about.
That's right, Melissa is the new National Conference Social Director for the United Ostomy Associations of America! Before we go into what her duties entail, let's discuss the UOAA. The UOAA promotes quality of life for people with ostomies and continent diversions through information, support, advocacy, and collaboration. They work towards more comprehensive health care, better support groups, and a wide range of education for ostomates and their loved ones. The UOAA is one of the most esteemed nonprofits in the country, and if you'd like to learn more, please click HERE.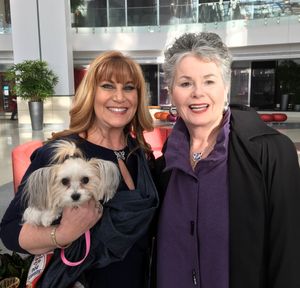 Melissa Marshall, her service dog Mari, and UOAA President Susan Burns
As the National Conference Social Director, Melissa will use her years of performing on some of Atlantic City's largest stages to help make each conference entertaining and memorable. As the UOAA is currently planning their 2019 conference in Philadelphia Pennsylvania from August 6th through the 10th, she's stepping into her new role in the city of brotherly love. She is working closely with the rest of the UOAA team to ensure the social and entertainment aspects of the conference are the best they can be.
For the 2019 Philadelphia conference, Melissa is working on a Roaring 20's Casino Night, which is perfect for someone who's lived outside Atlantic City for thirty years. She's researched entertainment quotes and gathered competitive prices so the opening event, fashion show, and Ostomy Game Show night will be the perfect complements to the informative seminars and exhibitions. Live music, touching personal stories, and infectious excitement are all on on Melissa's To Do list now.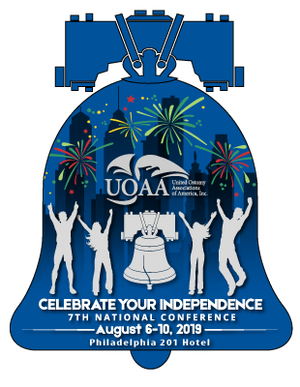 The UOAA conference isn't just for medical professionals and ostomy-related companies, it's also for curious ostomates that want to make new connections and learn a little about the latest in ostomy supplies. There will be free samples, games, raffles, classes, seminars, and the ability to be surrounded by fellow ostomates. Loved ones and carers of those with ostomies are also welcome, as one can never know too much about living with an ostomy.
Learn more about the UOAA national conference HERE and see what Melissa has in store.